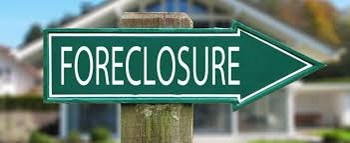 Many households are struggling with the current economy, and foreclosure may seem just around the corner. Foreclosure is a final act that has many financial consequences, so alternatives should always be researched and discussed before making the decision. Not only do foreclosures leave a family without a home, they can also prevent the family from obtaining a new home later on. Foreclosures can also negatively affect the homeowner's credit.
1. Manage Your Budget
One of the first things that a homeowner should do before deciding on foreclosure is to figure out whether they can better manage their income and expenses. The homeowner should go over their monthly budget and find any areas where they can improve. They can also attempt to combine or otherwise manage their debt. Sometimes, a homeowner will find that once their monthly budget has improved their home mortgage payments do not seem so steep.
2. Sell the Property Short
Short sales are one of the main ways that a homeowner can get rid of both their mortgage and their property without going through significant financial hardship. Short sales are not called short because of the time period that it takes to sell the home, but rather because the price that the property is sold for is short of the full amount that is owed on the mortgage. The homeowner should be aware that the difference between the original mortgage and the sale price will be considered income to them when they file their taxes. Some mortgage companies do not allow short sales.
3. Remortgage the Home
If a homeowner can deal with a reduced monthly payment, a refinancing or remortgaging can be the ideal way to keep their home rather than foreclose on or sell it. Homeowners that have extremely high-interest rates can be helped by refinancing at the new, lower interest rates, but this is usually only possible if the homeowner still has at least a moderately good credit score. Homeowners can further reduce their monthly payments by refinancing for a longer term loan, such as refinancing a mortgage that has 14 years left on it for another 30-year term. Refinancing will not work if the homeowner cannot afford the payments even at the reduced rates, or if the homeowner has bad credit.
Even if a homeowner does discover that they need to foreclose on their property it will not be the end of the world. Many households have ultimately decided to foreclose, which means that banks can no longer consider it an uncommon scenario. There are even mortgage companies today that specialize in offering mortgages to prospective buyers that have recently undergone a foreclosure.
Real Estate Agent Stephanie Hawthorne
My name is Stephanie Hawthorne and I'm a top-producing Colorado Springs real estate agent who serves both buyers and sellers throughout the local area to include Fountain, Fort Carson, Woodland Park, Divide, and Monument.
I have lived in Colorado for 24 years and have called Colorado Springs my home where my husband and I raise our two children Haven and Jackson. As a local real estate agent, I'm very familiar with the Colorado Springs. For that reason, I can help you find a home in Colorado Springs, CO or sell your home in Colorado Springs, CO.
After 19 years in the real estate business and six years working with another local real estate office here in Colorado Springs, I decided to take my years of experience and motivation and open my own real estate office.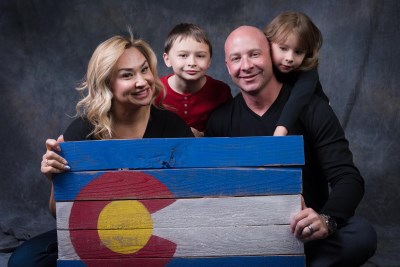 When searching for a Colorado Springs real estate agent, I know you have a choice. It's that choice that drives me and my team at The Real Estate Group to always work harder than our competition for you.
For those of you proudly serving in the military and visiting my website, thank you for your service and commitment to our great country! I grew up in a military family and, given the chance, would be honored to serve you. As a military relocation specialist, I also understand the challenges military families face when relocating and can help your transition be a smooth and less stressful one.
Please, call me at 719-536-4444 or email me at Stephanie@SellingCO.com for a no obligation and free consultation and see for yourself why so many past clients, and now friends, have been so happy with my service.