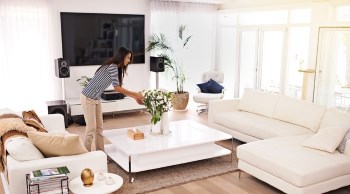 Home prices across the U.S. are rising at their fastest rate since the Great Recession according to the S&P/Case-Shiller U.S. National Home Price Index. This 20-City Composite Index measures all nine U.S. census divisions. It is believed that this increase reflects low mortgage interest rates but have you ever wondered how people 'flip' their homes for a profit while others have homes that languish on the market and barely receive any offers? Welcome to the world of home staging, a technique once the preserve of realtors that has become decidedly more popular among homeowners. Here are five ways to set up your home to help it sell faster.
#1: Buy a Seller's Home Inspection
No, home inspections aren't cheap, but they aren't just for homebuyers either. Paying for a home inspection shows you are a serious, well-informed seller. A report from a licensed home inspector is worth many times its initial outlay. Paying for an inspection of your own home lets you deal with insect damage, dampness, or mold before the buyers' inspector discovers it. Inspection reports also help you build rapport and trust with potential buyers. Providing a serious potential buyer with a copy of your report shows you are fully aware of the condition of your home.
#2. Pay for Self Storage
Most realtors advise clients to remove personal items and effects from their homes if they are serious about selling. If you lack the space to move things into, self-storage units may be the answer. Many modern units are climate controlled with 24/7 drive-up access. Although it may seem unnecessarily costly to rent a storage unit, you may have to rent space anyway if you close the sale of your home before buying a new one. Look at it in terms of getting one step ahead.
#3. 'Declutter' Your Home
The concept at the heart of home staging is 'decluttering'. This means removing as many personal items as possible from your home. This creates something akin to a 'blank canvas' onto which potential buyers can project their own ideas about your home. The theory is that homes full of clutter such as kids' toys and pet messes are likely to deter buyers who can't visualize what the home would look like should they choose to buy.
#4. Decorate in Neutral Colors
Your beloved blood-red living room carpet may not be to everyone's tastes. Redecorating and painting your home in neutral whites or creams is a smart move. Some serious sellers even go so far as to replace their carpets. Try as much as possible to create a blank canvas that helps homebuyers picture themselves living in your home.
#5. Try Leasing Staging Furniture
It may sound extreme, but one way to get that showroom look is to lease furniture. Many firms offering furniture leasing will accommodate this idea. They will deliver furniture to your door and collect it as soon as your home sells.
In conclusion, following the advice in this article may not be cheap but the rewards can be immense. These strategies can add value to your home and at the very least ensure that your home sells for its actual value.
Real Estate Agent Stephanie Hawthorne
My name is Stephanie Hawthorne and I'm a top-producing Colorado Springs real estate agent who serves buyers and sellers throughout the local area, including Fountain, Fort Carson, Woodland Park, Divide, and Monument.
I have lived in Colorado for 24 years and have called Colorado Springs my home where my husband and I raise our two children Haven and Jackson. As a local real estate agent, I'm very familiar with Colorado Springs. For that reason, I can help you find a home in Colorado Springs, CO, or sell your home in Colorado Springs, CO.
After 19 years in the real estate business and six years working with another local real estate office here in Colorado Springs, I decided to take my years of experience and motivation and open my own real estate office.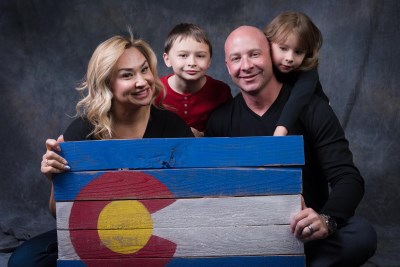 When searching for a Colorado Springs real estate agent, I know you have a choice. It's that choice that drives me and my team at The Real Estate Group to always work harder than our competition for you.
For those of you proudly serving in the military and visiting my website, thank you for your service and commitment to our great country! I grew up in a military family and, given the chance, would be honored to serve you. As a military relocation specialist, I also understand the challenges military families face when relocating and can help your transition be a smooth and less stressful one.
Please, call me at 719-536-4444 or email me at Stephanie@SellingCO.com for a no-obligation and free consultation and see why so many past clients, and now friends, have been so happy with my service.